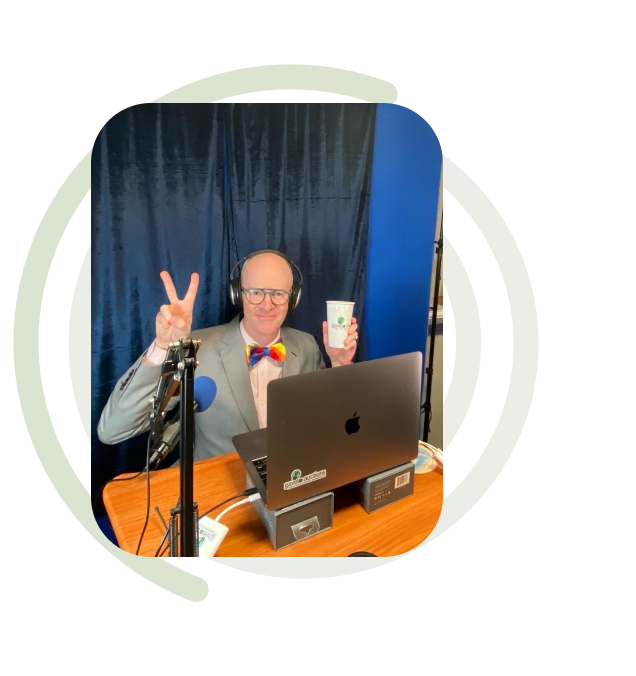 Virtual Fundraising Specialist
Make your digital fundraising efforts successful with our virtual fundraising specialist, Nelson Jay.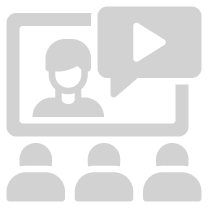 Plan Your Next Fundraising Event with Our Virtual Fundraising Consultants
The COVID-19 pandemic has left many nonprofit organizations needing support from their donors now more than ever. Yet, the capacity to host live auction events is still limited. Even as more venues welcome guests for in-person events, many people are still favoring the accessibility and safety of virtual events over large, in-person gatherings. Therefore, you may be looking to host your next fundraising event virtually and wondering how to drive donor engagement so you can raise money without the excitement generated at a live auction. Gavelo Auctions can help. Since the start of the pandemic, we have helped dozens of organizations raise more than $10 million through virtual and hybrid fundraisers.
Our auctioneer Nelson Jay leverages his fundraising experience to pivot charity benefits to the virtual space, applying his best practices developed during the many live, virtual and hybrid events he's been a part of through the years. Count on Gavelo Auctions to be your virtual fundraising specialist that can usher your organization into the next generation of event planning with digital fundraising.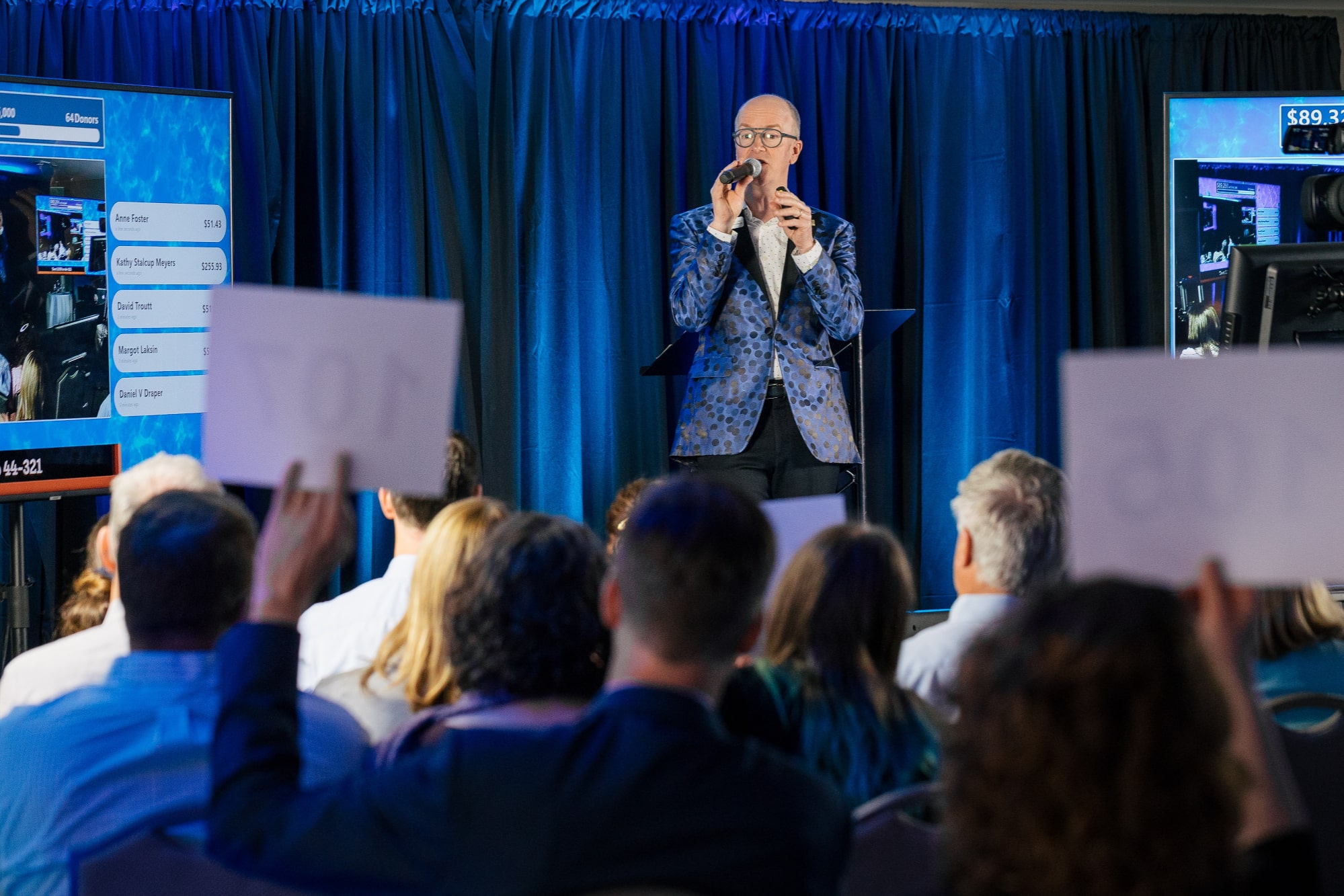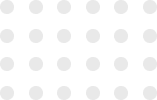 How Does Virtual Fundraising Work?
Virtual fundraising does offer more flexibility than traditional fundraising events, but it also requires careful planning and thoughtful execution with the help of a tech-savvy fundraising consultant. Virtual fundraisers may be attended via social media, video conference, or other online platforms.
No matter how your fundraiser is brought online, it needs a high level of production quality to come together successfully. It also needs to incorporate strategies for donor engagement beyond clicking a button to donate or bid on auction items. Even in the virtual space, audience engagement is key for achieving your fundraising goals.
What are the Advantages of Virtual Fundraising?
While virtual fundraising does present many unique challenges, it does have some advantages as well. Most notably, you may find that a larger number of guests are able to participate, since they can join the event from anywhere. This may provide opportunities to build relationships with a greater number of donors than you've seen at past events. In addition, you can utilize digital marketing tools to create buzz around your event and gain donor data that allows you to host more thoughtful, data-driven events in the future.
Additionally, virtual fundraisers meet the supporters where they are and can be enjoyed (watched) either live while the event is being broadcast, or later when it is convenient for the donor. We have heard from many supporters that they appreciate the compressed timeframe of virtual events, so they can tune in to the mission, support the cause and still have time left in the evening for other activities. They also appreciate alternative days to support their favorite non-profits including Wednesdays, Thursdays and Sundays, all days that have been very strong in the virtual fundraising space.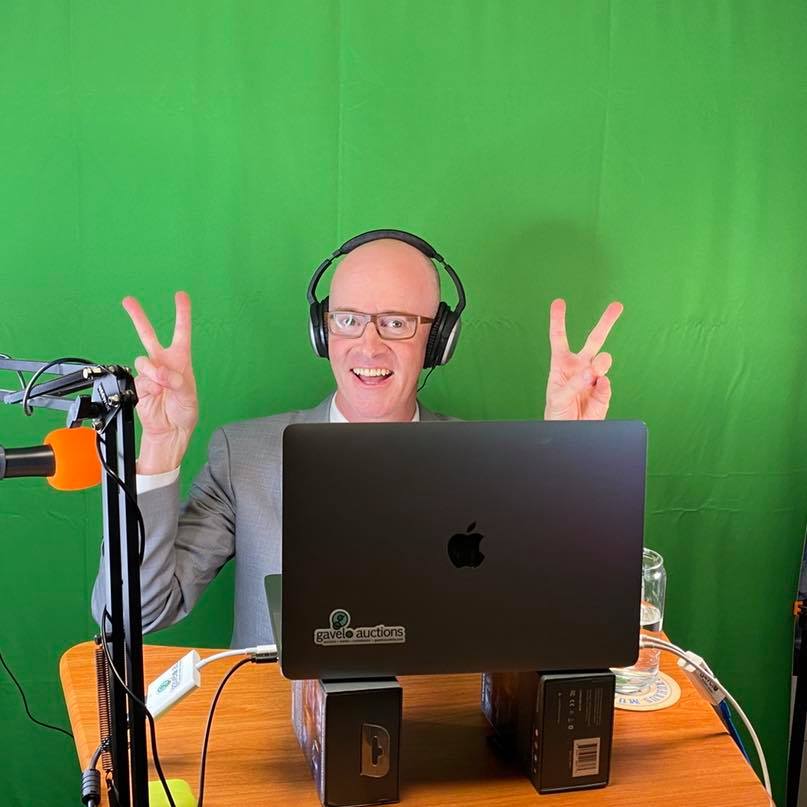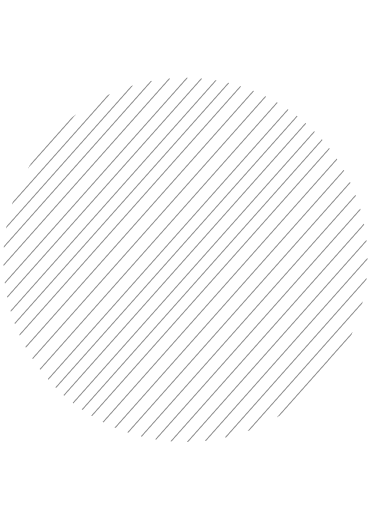 What are the Advantages of Virtual Fundraising?
Working with Gavelo Auctions will give you insight from a leading virtual fundraising consultant, Nelson Jay. Nelson has worked with a wide range of charitable organizations, schools, and nonprofits to help them reach their full potential with annual fundraising events. We've successfully guided many of our clients through the challenges of the COVID-19 pandemic and are prepared to continue adapting our services to an evolving and uncertain landscape.
Don't leave your fundraising efforts up to chance. Aim for success with Gavelo Auctions. Fill out our contact form to get a quote for your upcoming virtual fundraising event.